Discover Your Chinese Astrology Sign
---
Year of the Snake Predictions for: Pig | Dog | Rooster | Monkey | Goat | Horse | Snake | Dragon | Rabbit | Tiger | Ox | Rat
---
2013 Snake Year Fortunes for the Rat
Feb. 10, 2013 - Jan. 30, 2014: Water Snake Year
By Peter Allsop
Author's book: Year of the Snake: Chinese Astrology & Feng Shui Guide
Chinese Astrology's energetic, intelligent Rat, first Sign of the Chinese Zodiac faces Wealth and Career difficulties in Snake Year 2013-14. Relationship Luck is good however.
Were you 12, 24, 36, 48, 60, 72 (and so-on in 12-year increments) between 7th February 2008 and 25th January 2009? Do any of your partners, friends, relatives, parents, children or colleagues fall into this category? If this is so, this article might interest you. Or, if you simply want to discover more about the Rat and the Chinese 12-Animal Zodiac System, read on!
Years of the RAT and Year Elements:
1900 Metal; 1912 Water; 1924 Wood; 1936 Fire; 1948 Earth; 1960 Metal; 1972 Water; 1984 Wood; 1996 Fire; 2008 Earth; Metal 2020-21.
Famous Rats Include:
Joseph Haydn, Hugh Grant, Avril Lavigne, Ayrton Senna, Bobby Darin, Burt Reynolds, Benjamin Disraeli, Boris Spassky, Sean Penn and Cameron Diaz.
Rat Resume
Hard-working Rats are intelligent and friendly but occasionally allow others to take advantage of their good nature. Rats usually have good communication skills, are forthright and direct, and possess a good sense of humour. Frugal without being tight-fisted, Rats usually display sound judgment and have good problem-solving skills.
Rats lack the courage of their convictions at times, even to the extent of appearing narrow-minded. Sometimes they can appear selfish, calculating and prone to gossip.
Ideal Rat careers and occupations include:
Travel and Tourism, Music, Food and Drink, Hospitality Management and the Media and entrepreneurial activities generally.
Relationships
Rats are happiest in relationships with those born in Dragon or Monkey Years. Rats are least compatible with individuals who are born under the signs of the Horse and Rabbit.
Rat Fortunes in Snake Year 2013-14
Facing a difficult time in the forthcoming period, Rats will find progress hard to make and numerous obstacles strewn in their path. Conflicts and arguments may erupt, and challenging scenarios emerge unexpectedly, so Rats should prepare to be both firm and yielding as occasions demand.
On the relationship front, Rat romance is favored and interesting opportunities for responsible Rats may emerge. In Health terms, watch out for toothache and infections of the mouth and gums, particularly in the second half of the year; this may be a good time to upgrade your oral hygiene.
Water as 2013-14 Year Element
Water, the Year Element in both Dragon Year (2012-13) and Snake Year (2013-14) is associated with the emotions, wealth, communication and intrusiveness. The 5 Elements repeat twice in successive continuing 10-Year Cycles in Yin and Yang modes. Infants born during 2013-14 will be official 'water babies' being Yin Water Snakes.
Feng Shui Consultant Peter Allsop M.Ed. publishes 'Red Dragon Martial Arts Ezine' free online. Peter's interests include Longevity Training, Iron Shirt, 5 Elements Qigong, Doaism, Chinese metaphysics and Astrology, along with gem and crystal Feng Shui. Explore resources at www.hylenergiser.com. As a Senior Student of Grandmaster Yap Leong, Peter teaches Shaolin Kung Fu and Qigong as a Shaolin Fists International Area Instructor.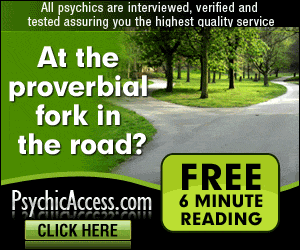 Romantic Realms
New Age Shops